Developmentally appropriate state curriculum as well as STEM and fun activities that include YMCA preschool swimming lessons through certified swim instructors, dramatic play, cooking, field trips, and more! The program also includes, music lessons from an experienced music instructor with two performances a year and many more opportunities to learn and grow. Teaching staff are certified and qualified by the Massachusetts Department of Early Education and Care.
The YMCA of Greater Westfield is proud to offer an experienced staff that is Department of Early Education and Care qualified. Teachers are chosen on the basis of skill and ability, background check (CON check), First Aid, CPR, and Child Abuse Prevention training. Above all our teachers have one thing in common-a love for working with children.
The nursery school program is licensed by the Massachusetts Department of Early Education and Care.
2021 - 2022 YEARLY COST FOR PROGRAM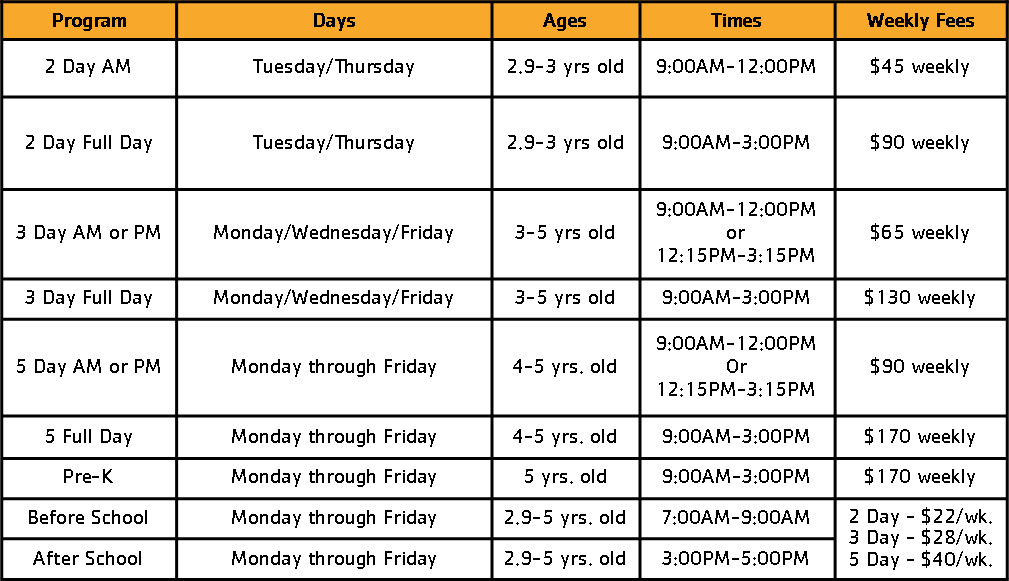 FINANCIAL ASSISTANCE AVAILABLE - NEW ENGLAND FARM WORKERS VOUCHERS ACCEPTED
REGISTRATION INFORMATION
Registrations forms must be fully completed and returned the YMCA or mailed in. The first weeks payment is due at the time of registration and is applied to program fees.
Flexible schedules available upon request and dependent on enrollment.
For more information Contact:
Michelle Anamisis
Youth Development Director
P: 413 568 8631 ext. 306 F: 413 572 3995
manamisis@westfieldymca.org