---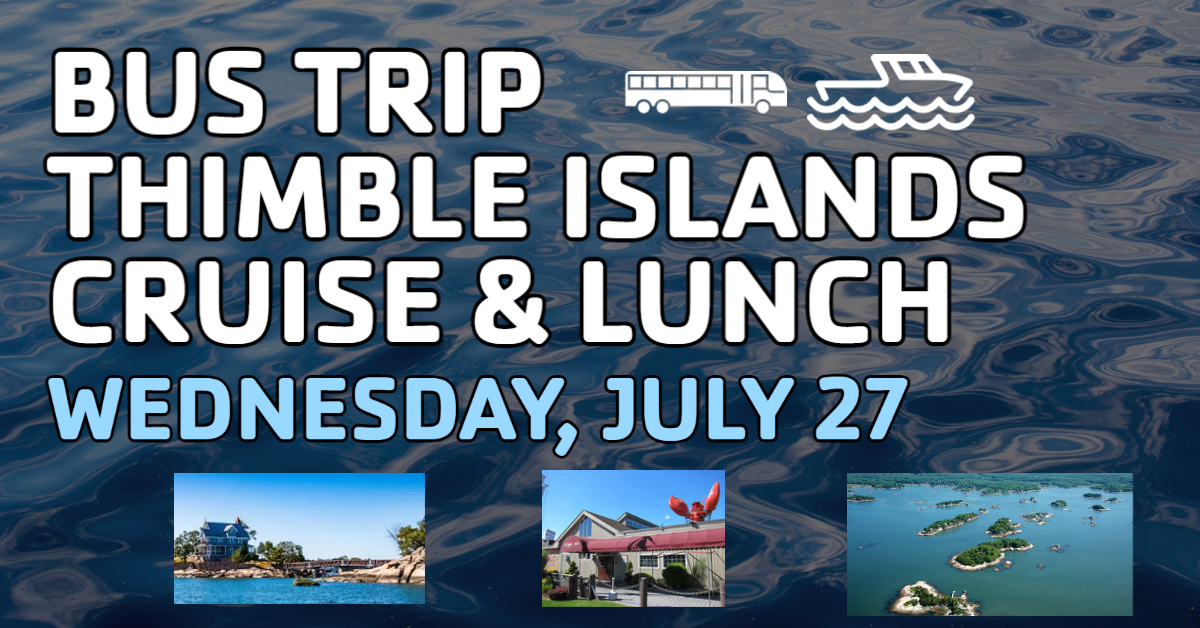 BUS TRIP
THIMBLE ISLANDS CRUISE & LUNCH
WEDNESDAY, JULY 27
THE THIMBLE ISLANDS CRUISE aboard the Sea Mist will take you along the Rocky Isles off Stony Creek Coast in Branford, CT. See the wonderful estates and learn the stories of these beautiful islands.
Enjoy a delicious lunch at the CHOWDER POT III in Branford, CT. Known for their generous portions of fresh food.
Cost - $116 per person
Package includes transportation, cruise and lunch.
Depart Westfield YMCA - 10:45AM
Estimated Return - 6:30PM

Sign up at the Y or over the phone at 413-568-8631
---

BUS TRIP - LUNCH & A SHOW
THURSDAY, SEPTEMBER 8
THEATRE BY THE SEA IN SOUTH KINGSTOWN, RI
Sometimes the best way to fit in, is to stand out! KINKY BOOTS is the freshest, most fabulous, feel-good musical. Winner of the 2013 Tony® Award for Best Musical! With songs by Grammy® and Tony® winning pop icon Cyndi Lauper and book by Broadway legend Harvey Fierstein. This dazzling, fabulously sassy and uplifting musical, takes you from the assembly line of a men's shoe factory to the glamorous catwalks of Milan! The energy, joy, and laughter of this exhilarating show makes for the ultimate fun night out.
Depart Westfield YMCA - 8:45AM
Estimated Return - 7:00PM
$139 per person
Sign up in person at the Y or over the phone at 413-568-8631
Package includes transportation, show ticket and lunch at Captain Jack's Restaurant in Wakefield, RI
---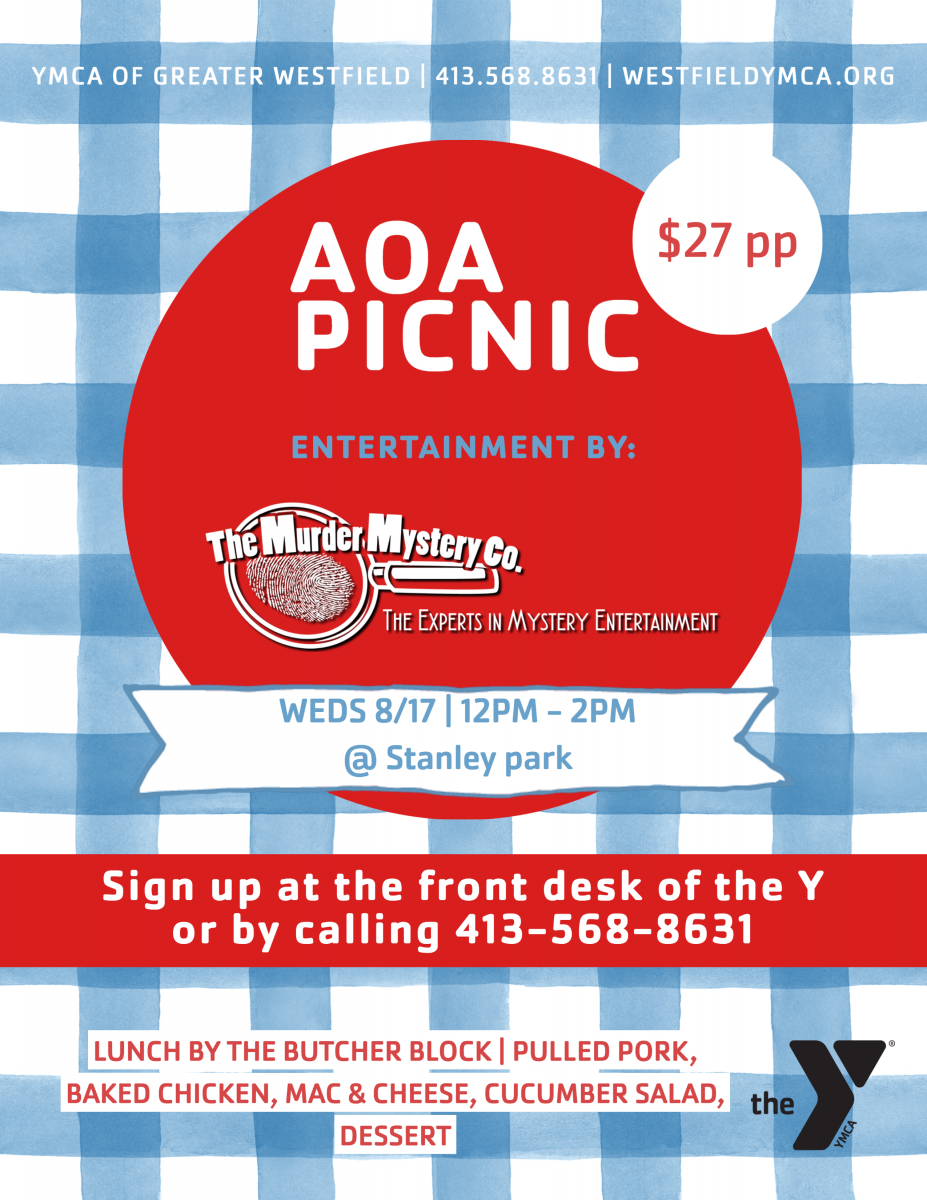 This package is subject to our full terms and conditions which can be found on our website at www.friendshiptours.net/tour-policies. Paper copies are available upon request. By signing up to participate in the tour, you are agreeing to be bound to these terms and conditions. Therefore, you must read the terms and conditions in their entirety. By signing up for the tour, making a payment and continuing to use our services, you are agreeing to be bound by the Terms and Conditions. Should you disagree with any of the terms you must speak with us before signing up for a tour.