Licensed School Age Childcare & Licensed Preschool Child Care
Summer Programs
SIGN UP FOR ONE WEEK OR THE WHOLE SUMMER!
AGES 2.9 - 5 & 6-12
June 25 - August 26, 2023
One week Sessions
$195 per participant per session
Programs will run from 7am - 6pm, Monday - Friday
At the Y's Preschool & School Age Summer Programs we believe that children should have a place to explore their interests and talents. Our curriculum is based on the YMCA core values of Caring, Honesty, Respect and Responsibility. Fun is in store this summer with daily activities featuring, Sports, Arts & Crafts, STEM, Swimming and More!
Days will be filled with:
Fun activities to engage brains
Opportunities to explore, develop new skills and try new things
Plenty of physical activity and games to keep bodies active
Children develop new friendships and have tons of fun in a safe environment.
FINANCIAL ASSISTANCE AVAILABLE - NEW ENGLAND FARM WORKERS VOUCHERS ACCEPTED
Summer Program Registration Packet
Summer Program Parent Handbook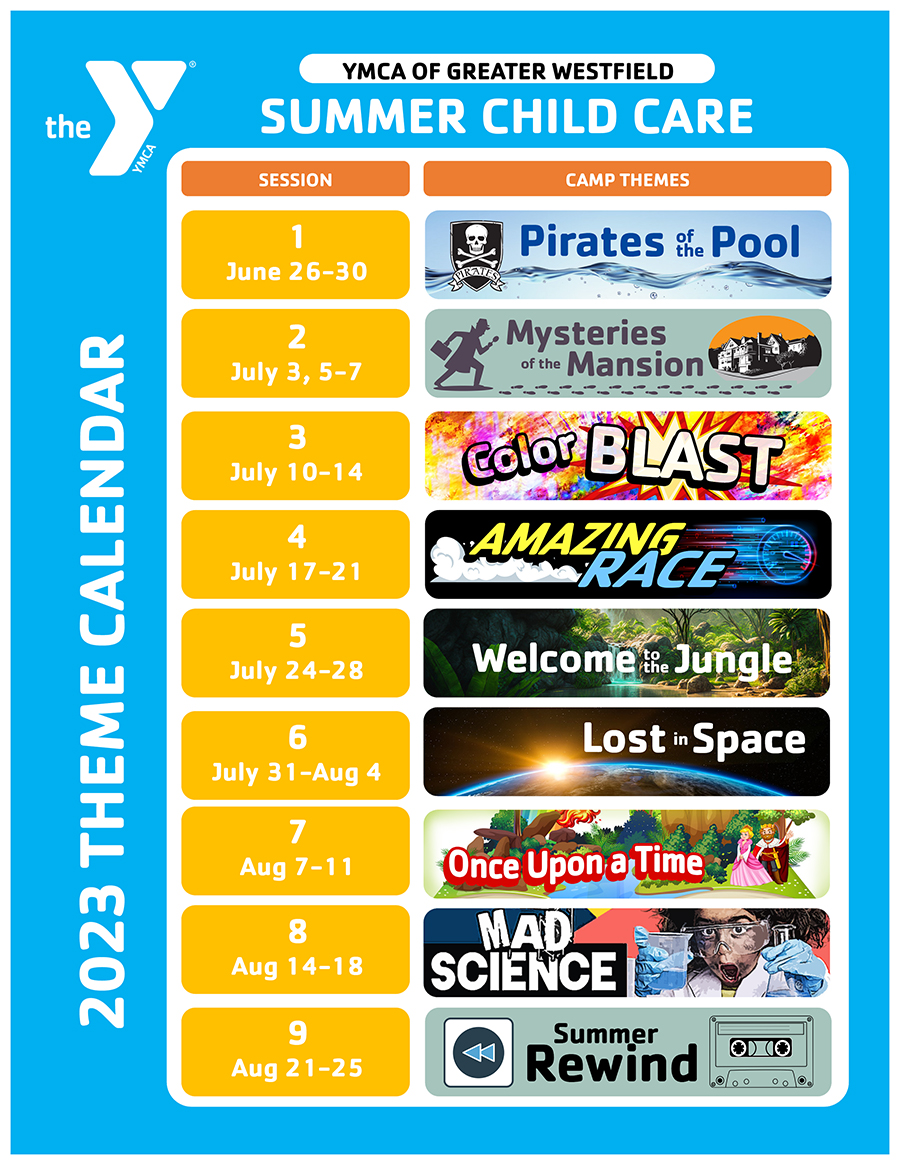 For more information Contact:
Michelle Anamisis - Youth Development Director
P: 413 568 8631 ext. 306 F: 413 572 3995
manamisis@westfieldymca.org