FOR EMPLOYMENT APPLICATION PLEASE CLICK HERE - LINK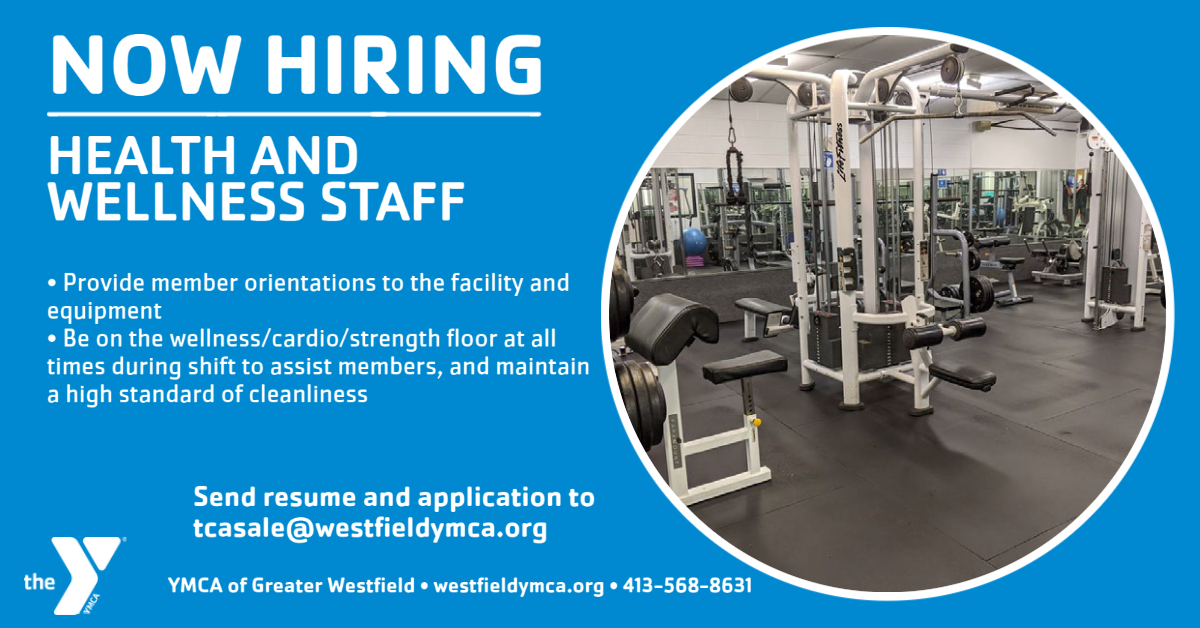 Position Summary:
Wellness Staff is to build relationships with and between members, educate healthy habits and goals. While maintaining the highest standard of safety and cleanliness.
For application submit resume and application to tcasale@westfieldymca.org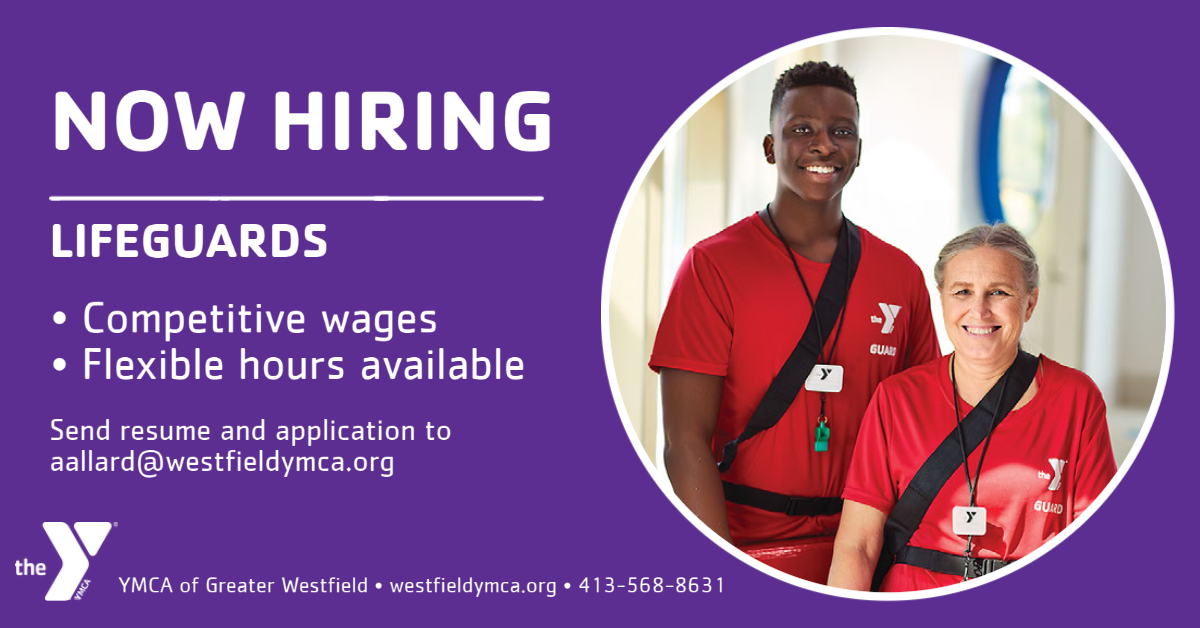 Position Summary:
Maintains safe swimming conditions in the pool, deck, and surrounding areas. Creates a safe and positive atmosphere that promotes member safety and engagement in accordance with YMCA policies and procedures.
For application submit resume and application to aallard@westfieldymca.org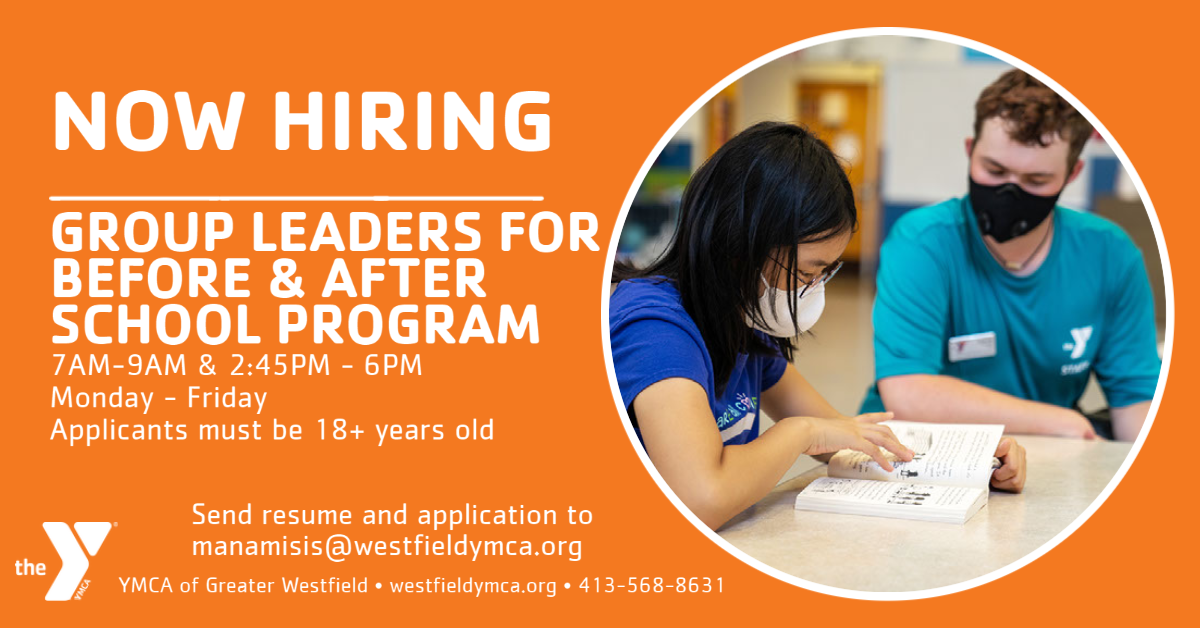 Seeking part-time Group Leaders & Site Directors for the Y's Kids Child Care Programs. All programs take place in the Elementary Schools.
The program starts the first day of school, Monday, August 30, 2021. Hours available M-F, 7AM- 9AM or 2:45PM-6PM. Must be 17 years or older for a group leader and 20 or older for Site Director. Please send applications to Michelle Anamisis, manamisis@westfieldymca.org if interested.
The Group Leader is responsible for the daily supervision of before and/or after-school programs with participants grades K-8. S/he is responsible for assisting the site coordinator in the planning, development, and implementation of all after-school program. The Group Leader guides the academic and social development of children; ensuring a safe, enriching, and healthy learning environment. Group Leaders use a variety of resources, provided by the After-School Site Director to introduce new skills throughout the execution of activities. To accomplish this, Group Leaders are required to participate in ongoing professional development and planning sessions with the Before and After-School Site Director on a scheduled basis.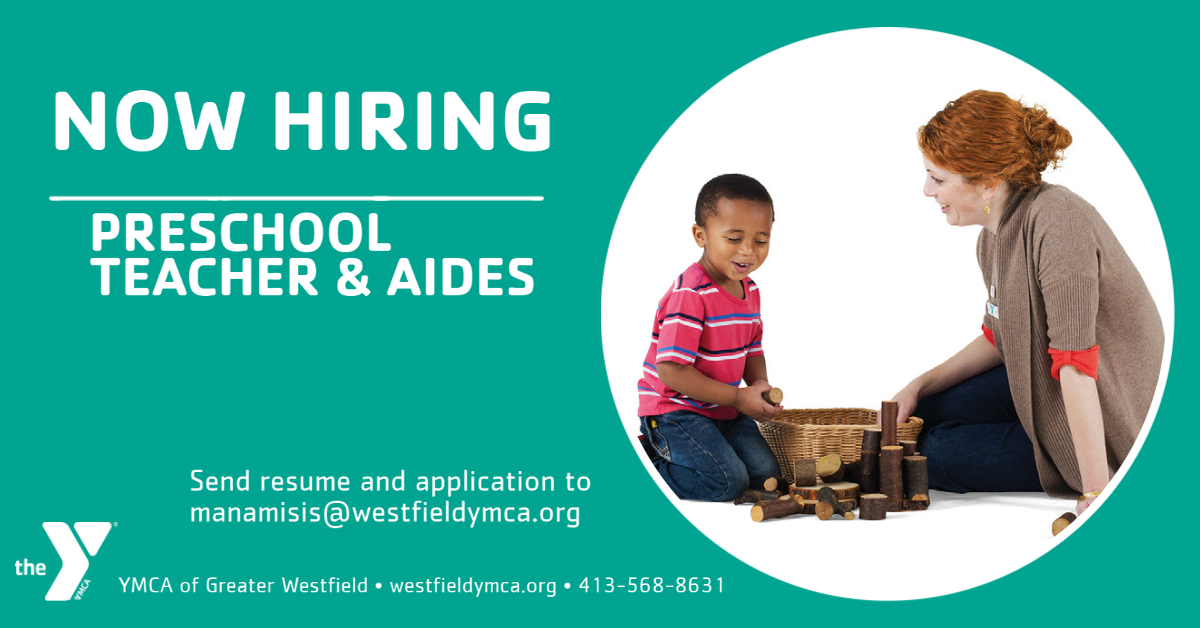 Preschool Aides needed:
Must be at least 18 year's old's as well as 1 year experience
Runs 35 weeks, 9AM—3:00PM
Preschool Teacher needed:
Must have a Bachelor's in Education as well as 1 year experience
Runs 35 weeks, 9AM—3:00PM
To apply email resume to Michele Anamisis manamisis@westfieldymca.org