FOR EMPLOYMENT APPLICATION PLEASE CLICK HERE - LINK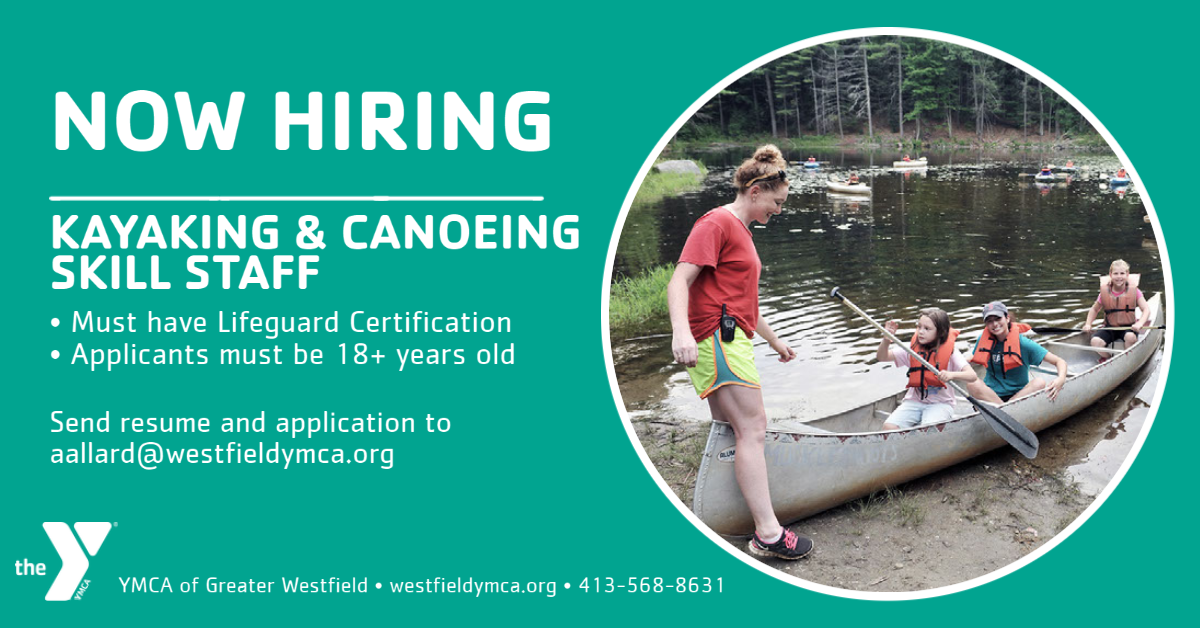 Kayaking and Canoeing Skill Staff are responsible for programming in the waterfront area.. Must plan and implement activities for the entire camp, all ages and skill levels. Assist in planning all camp-wide activities.
For application submit resume and application to aallard@westfieldymca.org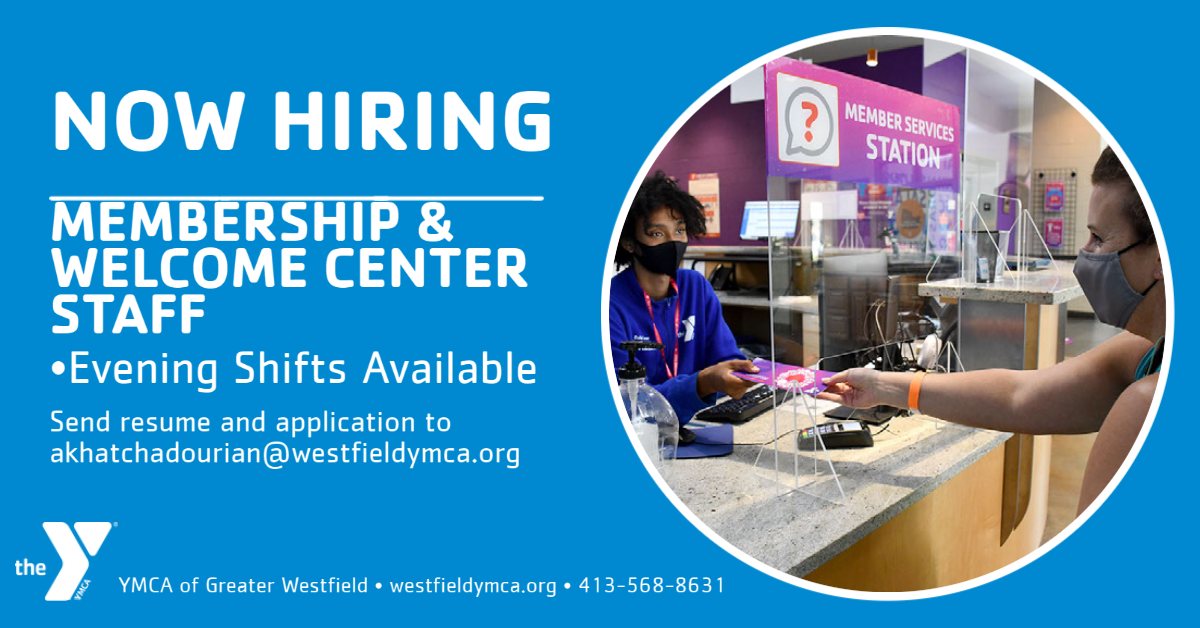 Please send application and inquiries to Akhatchadourian@westfieldymca.org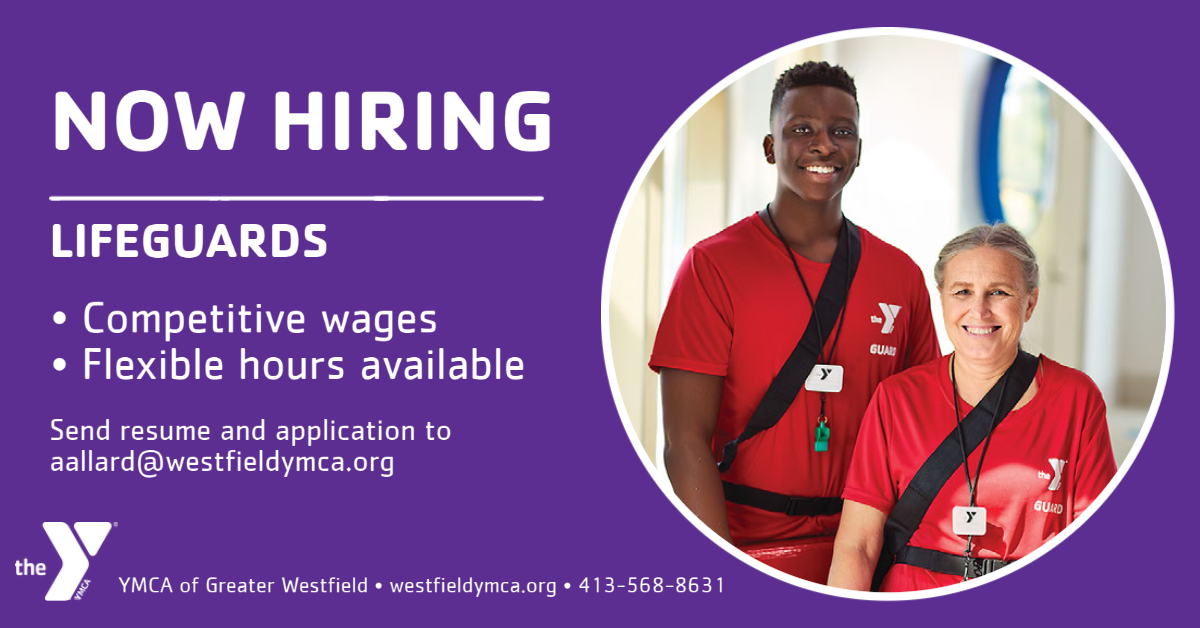 Position Summary:
Maintains safe swimming conditions in the pool, deck, and surrounding areas. Creates a safe and positive atmosphere that promotes member safety and engagement in accordance with YMCA policies and procedures.
For application submit resume and application to aallard@westfieldymca.org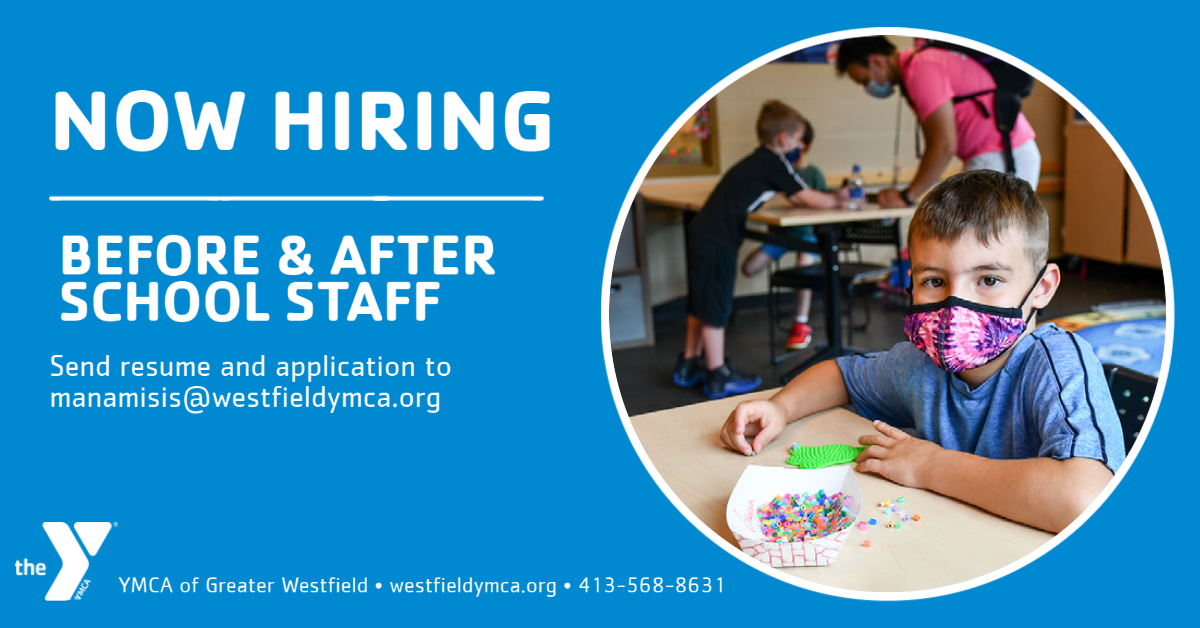 The Westfield YMCA is looking for staff for our before-school program. Hours available are 6:45am – 9:00am, Monday – Friday. Applicants must be 18 years old or older.
For an application please email Michelle Anamisis – manamisis@westfieldymca.org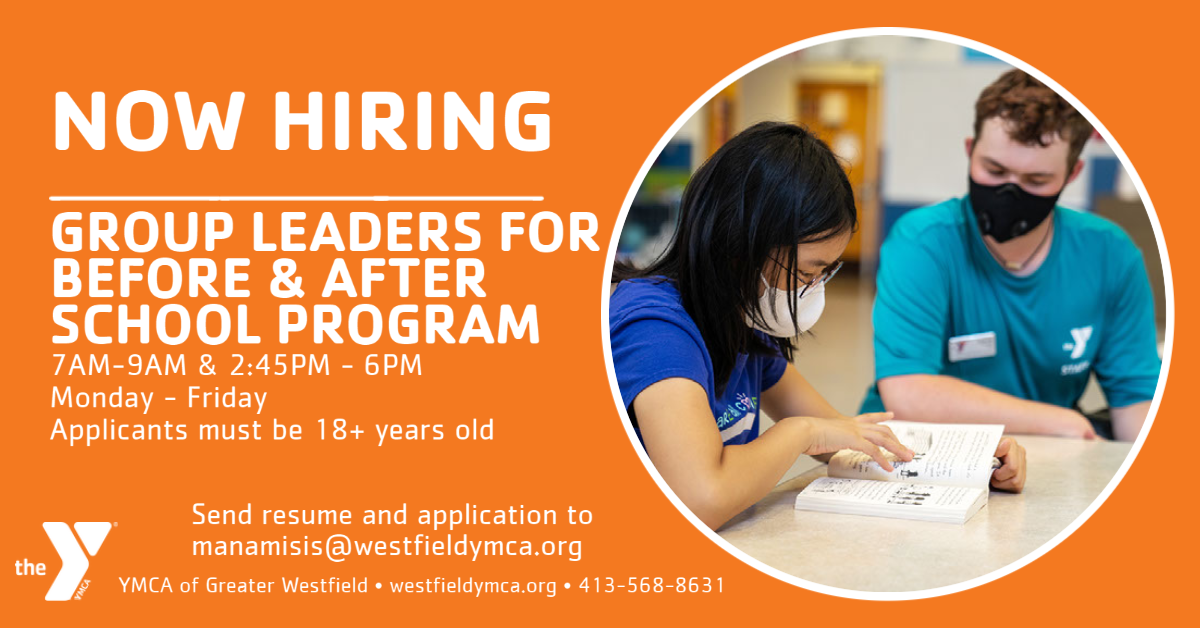 The Group Leader is responsible for the daily supervision of before and/or after-school programs with participants grades K-8. S/he is responsible for assisting the site coordinator in the planning, development, and implementation of all after-school program. The Group Leader guides the academic and social development of children; ensuring a safe, enriching, and healthy learning environment. Group Leaders use a variety of resources, provided by the After-School Site Director to introduce new skills throughout the execution of activities. To accomplish this, Group Leaders are required to participate in ongoing professional development and planning sessions with the Before and After-School Site Director on a scheduled basis.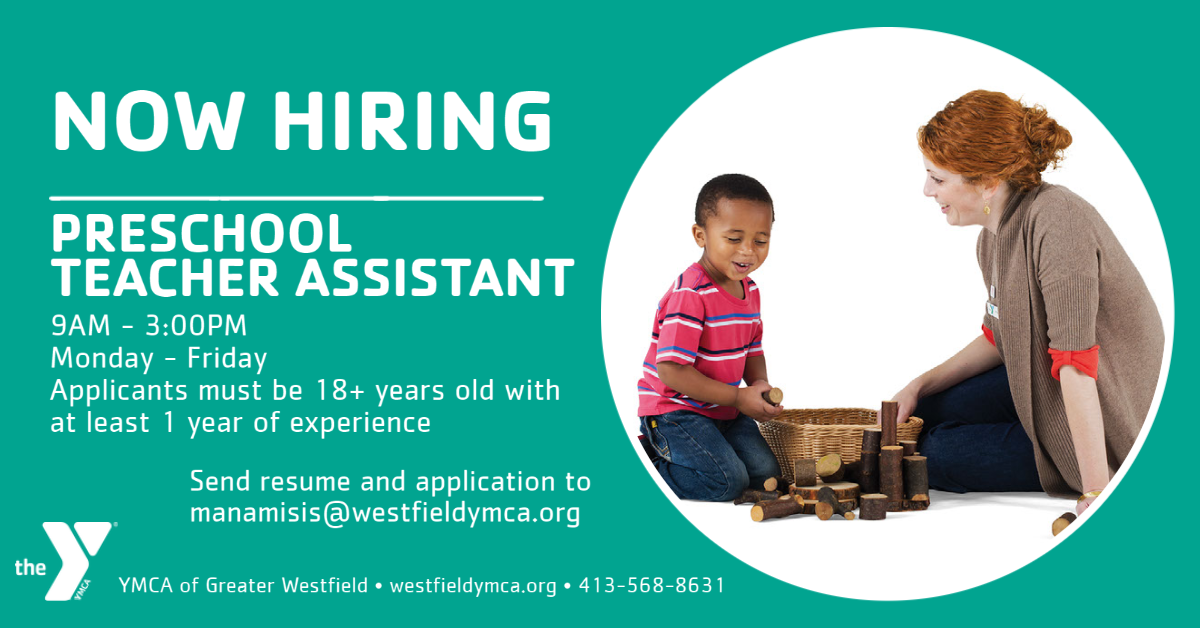 A Teacher Assistant in the Preschool program will have experience working with young children. Baby sitting, camp and early childhood programs are all considered experience. A course in Child Growth and Development or Child Psychology is required. A Teacher Assistant will receive regular supervision by a Lead Teacher or qualified staff member.
For an application please email resume to Michelle Anamisis – manamisis@westfieldymca.org