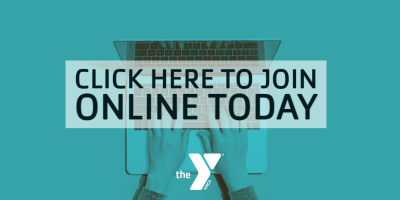 Membership Means So Much More
The Y offers each and every member a complete package that includes full use of our entire facility with many different programs and activities to choose from. THE Y IS FOR EVERYONE! If you need a little help starting out, please click to view our New Member Cheat Sheet.
Member Pricing For Programs
Unlimited use of our Wellness Center and Cardio rooms:
2 Complete Circuits of Weight Machines (Nautilus and Matrix), 2 Free Weights rooms, 13 Treadmills, 10 Life Fitness Cross Trainers, 2 Rowing Machines, 2 AMTs (Adaptable Mobile Trainer) 11 Bikes, 1 UBE, 2 Steppers, 1 Functional Trainer and Stretching Area
Use of:
Steam Room
Basketball Court
Locker Rooms
Racquetball Courts
Two swimming pools
Functional Training Room
All of the above, plus:
Free Adult Wellness Classes , over 60 classes per week to choose from including Yoga, Group Cycling, Pool Fitness, Tai Chi, Zumba, Body Shaping and many more.
Nation Wide Membership – Visit any Y in the US that participates in Nation Wide Membership and have full facility usage . Each Y has its own policy- call ahead.
Adult Basketball
Free Family Swim
Free Family Open Gym
Free Family Nights
Early Registration
Member rates on all Programs with Fees
Membership For All.
We know that one size doesn't fit all. So, we offer several categories of membership:
Adult
(26 and up)
1) Adult Family
w/ Children
2) Adult Family
w/o Children***
2) Adult Family
w/ Children***
Membership Fee
Joiners Fee
Membership Fee
Joiners Fee
Membership Fee
Joiners Fee
Membership Fee
Joiners Fee
$49/mo
$40
$62/mo
$50
$70/mo
$50
$78/mo
$50
| Youth (up to age 12) | Teen (13 - 18) | *Young Adult (19 - 25) | *Senior (ages 65 and up) | **Senior Couple (ages 65 and up) |
| --- | --- | --- | --- | --- |
| $82/year | $25/mo | $37/mo | $37/mo | $60/mo |
As a non-profit, community centered organization, we are positioned to help everyone succeed by offering our financial assistance to those in need and opening our doors to all. Information about our financial assistance process can be found here.
2 Youth = $164/year | 3 Youth = $264/year | 4 Youth = $328/year
* One Time $25 Joiners Fee
** One Time $40 Joiner Fee
*** Additional Adult may be added to membership for $20. Proof of residency is required.